You've read the Manifesto and now you want to become a member of The Ladies' Social Circle? Welcome! I'm so happy you're here! Becoming a member is as easy as that! If you'd like to to grab a button the htmls are below for your blog! Each month a LSC Lady is featured on The Duchess of Plumewood so make sure to link up to get your chance to be the featured Lady!
Check out the other Ladies while you're at it and see how they live the creed!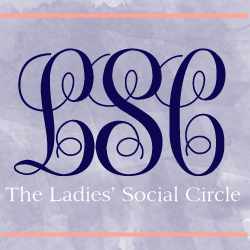 Link up with the Ladies here! If you link up and place a LSC button on your blog you can use promo code 'ladiessocialcircle' for free ad space on The Duchess' blog! The promo code applies to The Ladies Social Circle spot!
Welcome to the Ladies Social Circle!